Share your Needs with Thousands of Automation Professionals Immediately.
Post your hourly contracts for free. Simply fill in the fields in the form bellow, it's that easy.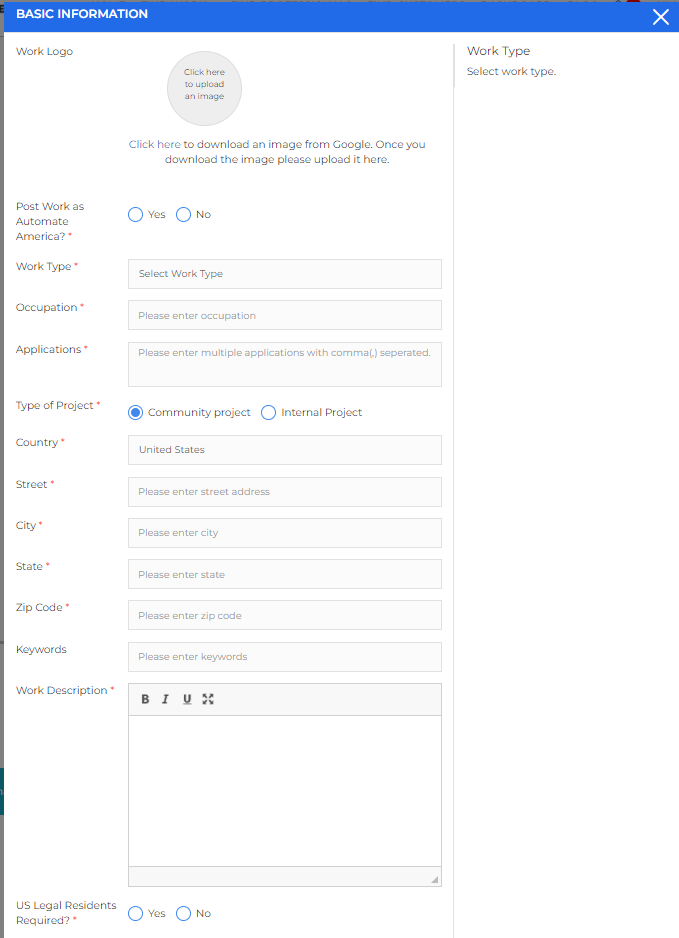 A Network of Automation Professionals Only
Similar to LinkedIn with professional profiles, but niche for automation with the goal of sharing skills and availability while applying to high value automation contracts.
Contracts to Hire
It does not make sense to hire a professional when you can contract them for 90 days then hire them for free with no placement fee!  How many times have you hired someone with a great resume who interviewed great but turned out horrible!  Do not take that risk anymore!  If you contract any of our professionals, you can end the contract at any time, if you do not feel the professional is performing in any way.  Eliminate all risk and choose contract to hire professionals from Automate America.  If you need employees, no other options make sense.  You will pay Automate America until you hire the professional.  No need to track 1099's.
Project
Post your RFQ's here.  If you need a large project quoted, we have over 400 engineering firms waiting for your opportunity who will get your request the instant that you post it.  Share only the basic details until you shortlist the firms that you want to quote the work.  You will work directly with the automation firms once they apply to your project.
Job
Post your job here for free!  No need for expensive job boards, headhunters and recruiters.  We post your job and show it candidates around the country instantly and for free.  Want to save your HR budget?  Stop paying job boards thousands per month and post your work on Automate America for free!  Automation, Engineering and Software professional jobs only please.  Only Qualified Automation Professionals with ratings, reviews and up to date profiles.  Automate America does not make any money on this offering, it is our give to the community.  You're welcome.